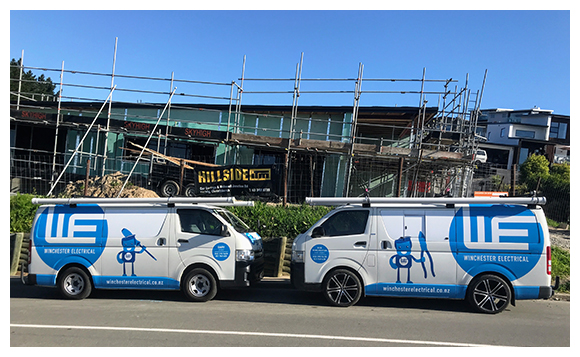 At Winchester Electrical we work alongside and collaboratively with other businesses.
Teamwork and having an electrician you can trust is what we're all about!
Businesses we want to work with:
Property Managers/Landlords – we know that you are providing a service to your tenants and you need someone reliable and trustworthy to attend each job. We can liaise directly with tenants taking out the middle man.

Builders – we can work with you as a sub-contractor. We strive to meet deadlines and fit in with your ever moving schedule.

Plumbers/Gasfitters – those pesky hot water problems often require both trades, we'd be happy to be your partners in crime.

Real Estate Agents – how often do you get asked about the wiring of the houses you are selling? We perform an ELECTRICHECK service which is basically an Electrical Warrant of Fitness for houses. We know about time pressure when a sale is imminent.